2014 Flying Scholarship
On the 27th June, Helping Wings awarded its annual Flying Scholarship to Gerard McGonigle. The presentation was made at the Jersey Aero Club by Ports of Jersey's Group Commercial Director, Myra Shacklady, who had surprised the audience at last year's presentation by announcing a three year sponsorship for the scholarship by the Ports of Jersey.
The scholarship, now in its second year, is designed to provide an opportunity for a local disabled or dis-advantaged person to gain an enriching experience which they might not otherwise get. The award is for ten hours flying training with the Jersey Aero Club.
Only two years ago, Gerard suffered multiple and life-threatening injuries following a fall from scaffolding. Thanks to a high level of fitness and, of course, intense medical treatment, Gerard has fought back. Married and father of two boys, he took his first lesson at the Jersey Aero Club on his fortieth birthday.
In her welcome speech, Helping Wings chairman, Eveline Hawkin, also announced special awards to last year's scholarship winners, Claire Williamson and Matthew Perrée. Both had either finished or nearly finished their 2013 award flying or, at least thought they had, but they were presented with an extra 1½ hours of flying each.
Gerard will also receive a Private Pilots Licence study pack by pilots supplier, Pooley's. This was donated by Gautam Lewis from UK disabled flying charity, Freedom in the Air.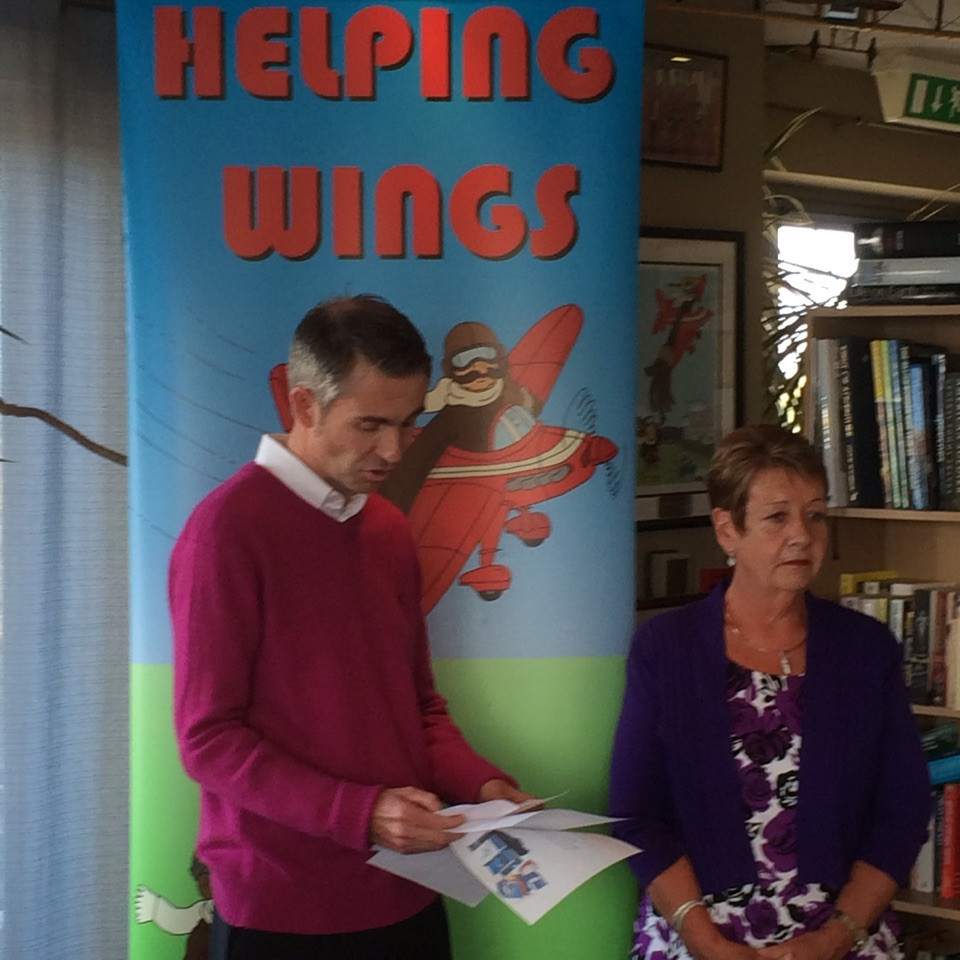 Back to news