2015 Jersey International Air Display
How amazing ! Helping Wings was given the chance to take part in the 2015 Jersey International Air Display.
With the backing of display organisers, Mike Higgins and Sten Adeler, the plan was for two of our Helping Wings Scholarship winners to fly, with their instructors, in the planes they normally use for their scholarship training, Piper PA28 single-engined light aircraft. Matthew Perrėe is profoundly deaf but his passion for aviation made him overcome the obvious difficulties of learning to fly. He and his instructor had to develop their own sign language. Gerard McConigle had a near fatal accident three years ago when he suffered life threatening brain injuries after a fall. Thanks to his courage and stamina, he is now enjoying an almost full recovery, helped to some small extent by having the challenge of learning to fly. The scholarships are sponsored by Ports of Jersey.
The opportunity came to fruition last Thursday, 10th September, but only after some hard work by instructors, James Evans and Simon Harman. Not only did they have a fair amount of paperwork to complete but they had to perform a practice display in front of the display control committee before being allowed to take part on the day itself. Teaching people to fly is one thing. Taking part in an air display in front of a crowd of thousands of people is something else. Matthew flew with James and Simon with Gerard. Together they performed an impeccable display which delighted the crowd and drew appreciative comments from the display control committee.
The value of the publicity for Helping Wings cannot be understated. Combined with Channel TV interviews on the morning of the display, there can be few islanders, and visitors, who are now not aware of Helping Wings and what we do.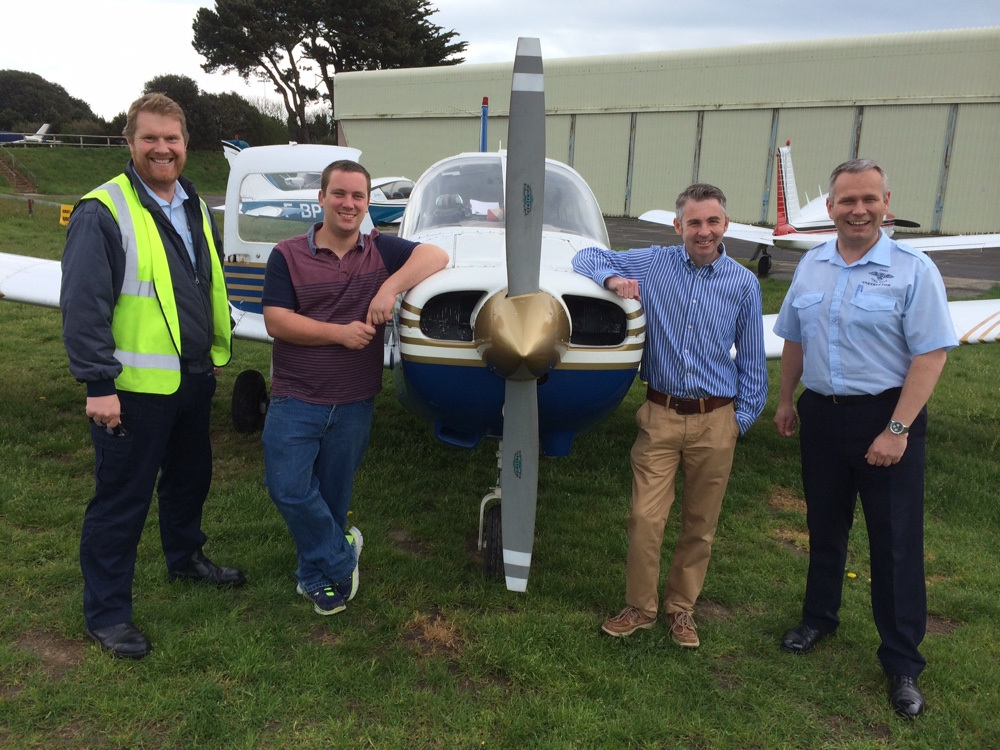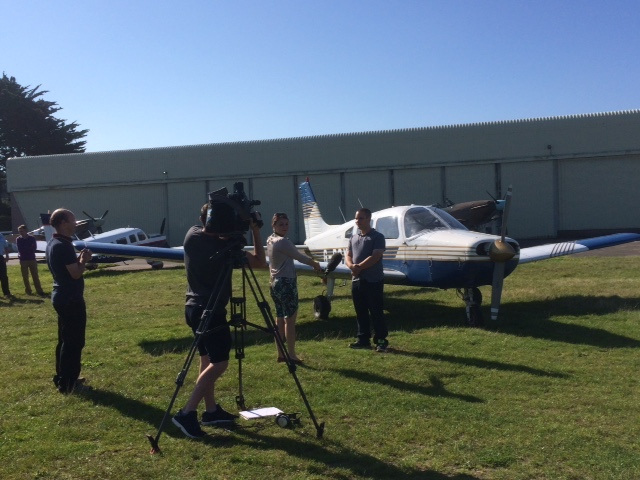 Back to news