Helping Wings Presentation
On Thursday 11th February, the Helping Wings Team held an open evening at the Jersey Aero Club for local charities and schools.
The idea of the presentation was to make everyone aware of our activities and hopefully reach more people within the island.
During the evening, we promoted our 2016 days - 16th April for Teenagers and Young Adults and 1st October for our traditional Young Children's day.
Gerard McGonigle and Chakotay Wood, 2 past scholarship winners were present and were able to talk about how winning the scholarship had helped them with their daily lives.
The application form for the 2016 Flying Scholarship for the Disabled, sponsored by Ports of Jersey, is now available on the website, by email at [email protected] or at the Jersey Aero Club.
Thanks to the purchase of an hand control adaptation, sponsored by the Lions Club, the scholarship is now also opened to lower limb disabled people - a first in the Channel Islands!
(pictures below - some of the attendees and raffle winner , Ali Moffat receiving a voucher for a trial flying lesson around the island)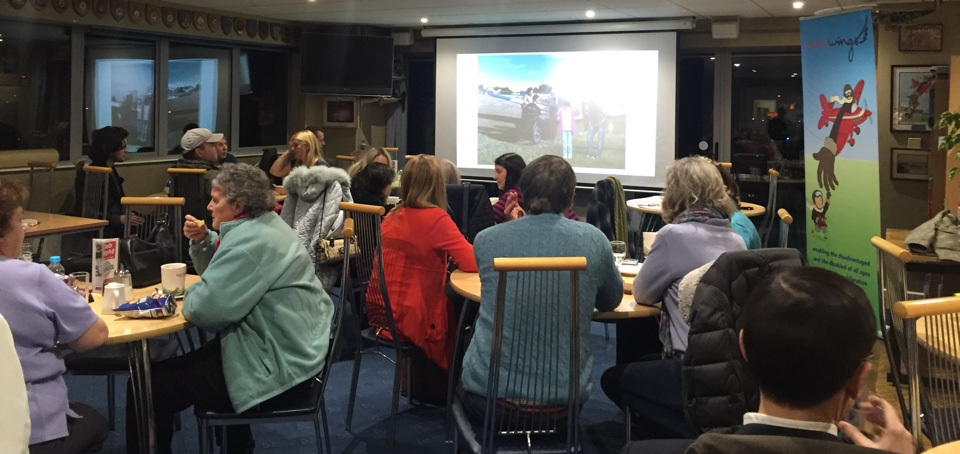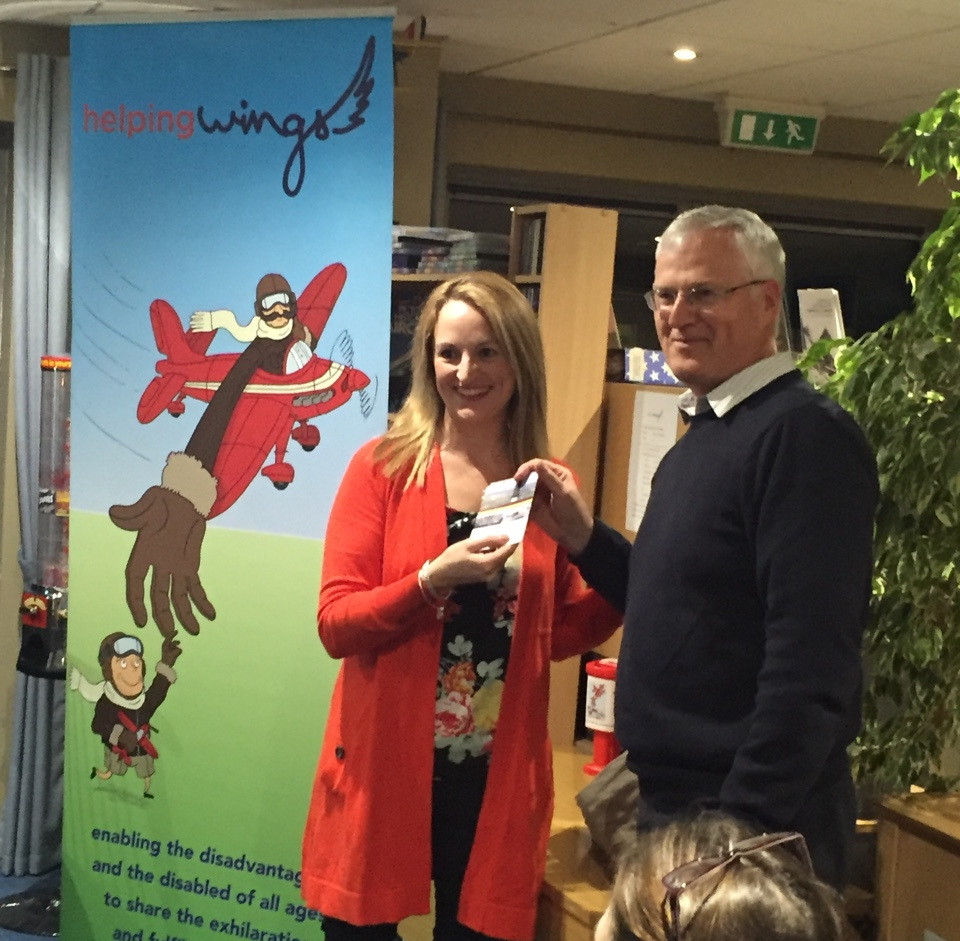 Back to news