Helping Wings / Wetwheels Joint Day
Four years ago Helping Wings and Wetwheels had the idea of combining forces for a joint event. The plan was to take a party of local disadvantaged and disabled people across to Guernsey for the day. Half the group would fly with Helping Wings, the other would sail with Wetwheels then everyone would swap mode of transport for the return.
Everything was set for this great concept until the day itself ! The sea conditions were ok for Wetwheels but the cloud base not good enough for the Helping Wings flights. Sadly the event had to be cancelled although Wetwheels did manage to do some sailing.
Four years on, a meeting was held recently between the two charities with the aim of trying again, using the same formula. Initially September was the favoured time but it was decided to bring the event forward to July in order to maximise the chances of good weather. It almost worked!
Thursday, 3rd July turned out to be a lovely warm and sunny day but with an annoying fresh north-easterly wind which was set to increase during the afternoon. There was only one choice and that was to abandon the idea of going to Guernsey. However, the conditions were good for flying and were good for sailing provided the Wetwheels boat remained in the protected waters off the island's south coast.
So everyone met, as planned, at the Jersey Aero Club for breakfast with the two charities patron, His Excellency Sir Stephen Dalton, joining the group and chatting with guests and helpers alike.
A few phone calls were made to cancel the Guernsey arrangements and a few more were made to re-arrange the day so that everyone would be able to fly and to sail.
After breakfast, half the group set off for La Collette Marina and their trip along the island's south coast. The other half remained at the aero club for their around the island flights taking in all the main sights around the coast. By lunchtime, all the first batch of flights had been completed and those guests were joined at the aero club by the Wetwheels group. Following a lunch prepared with little notice by the Jersey Aero Club and provided by Ravenscroft Group, the two parties swapped over, the morning sailors taking to the air and the flyers to the sea.
In all, 20 guests enjoyed a great day of sailing and flying. It wasn't exactly as planned but that really didn't matter. Helping Wings and Wetwheels had had their first, and very successful, joint event.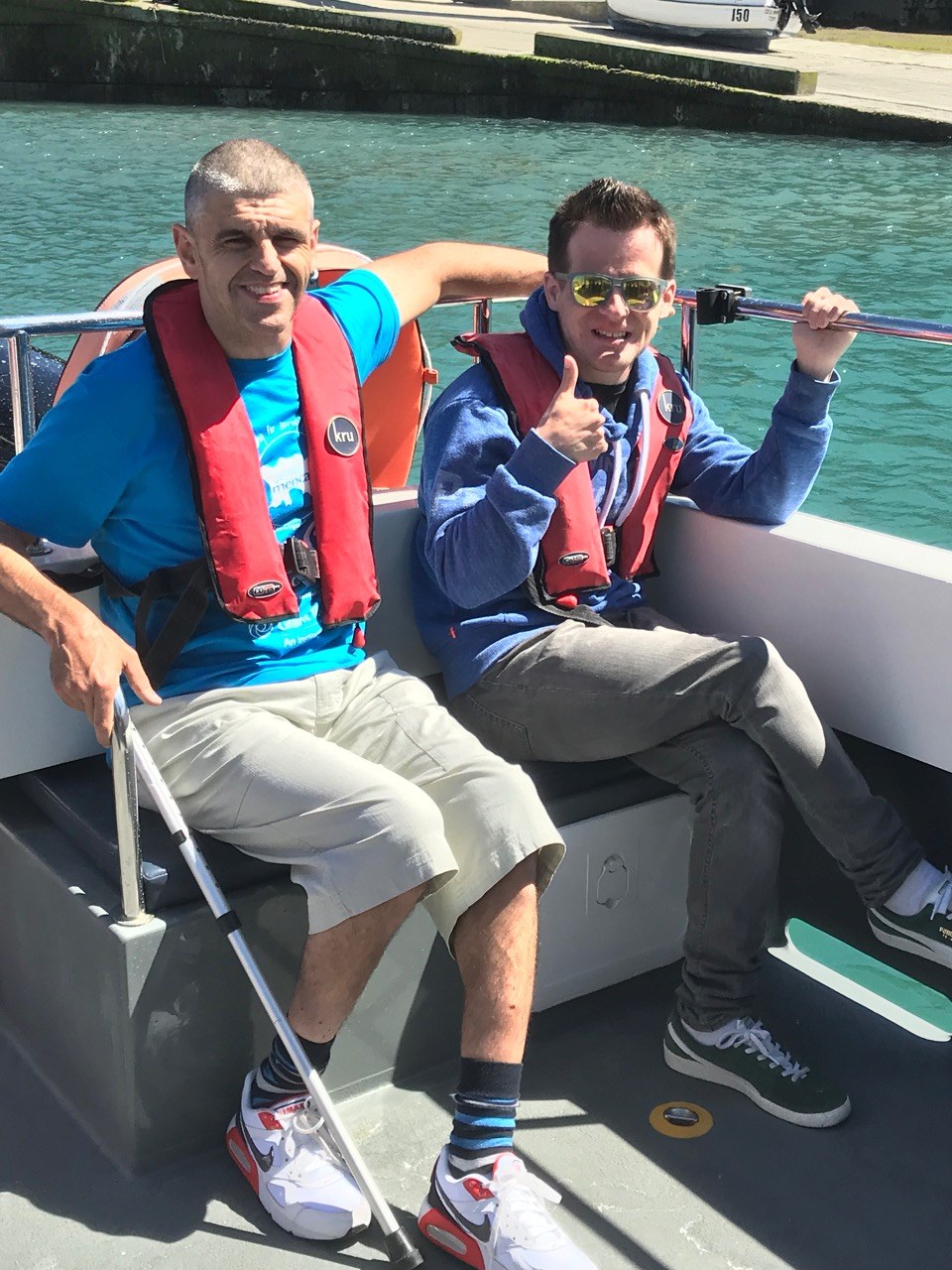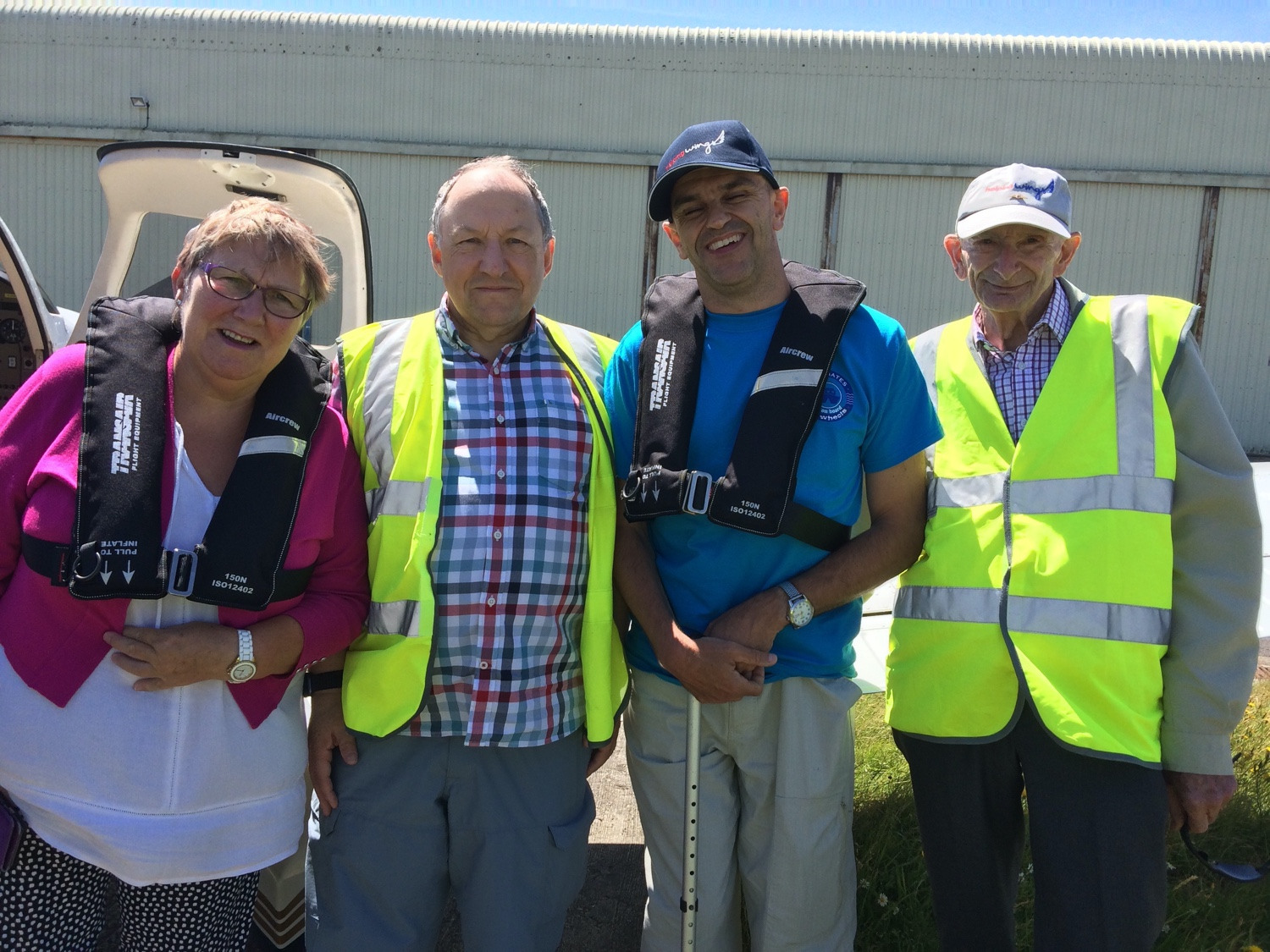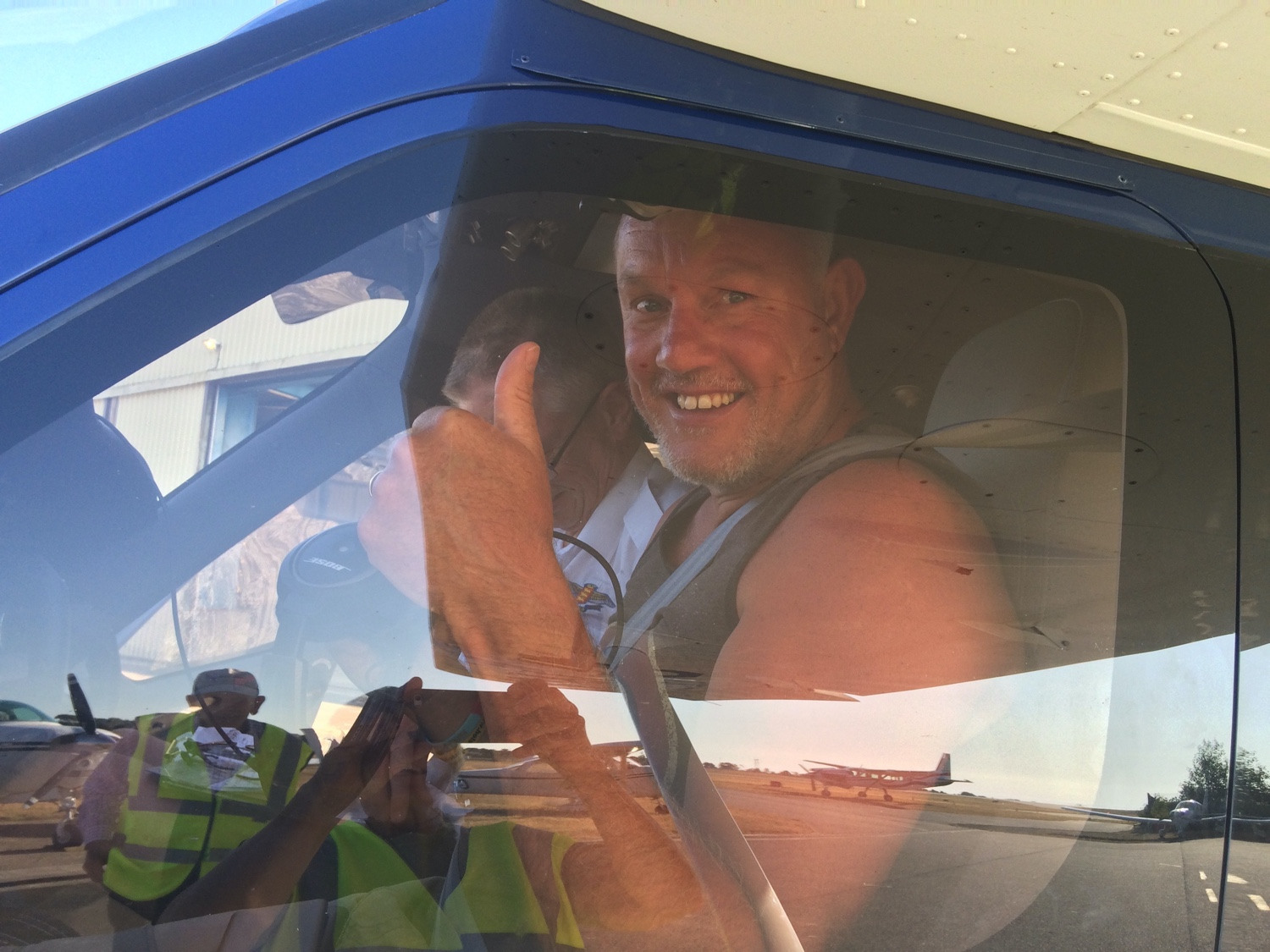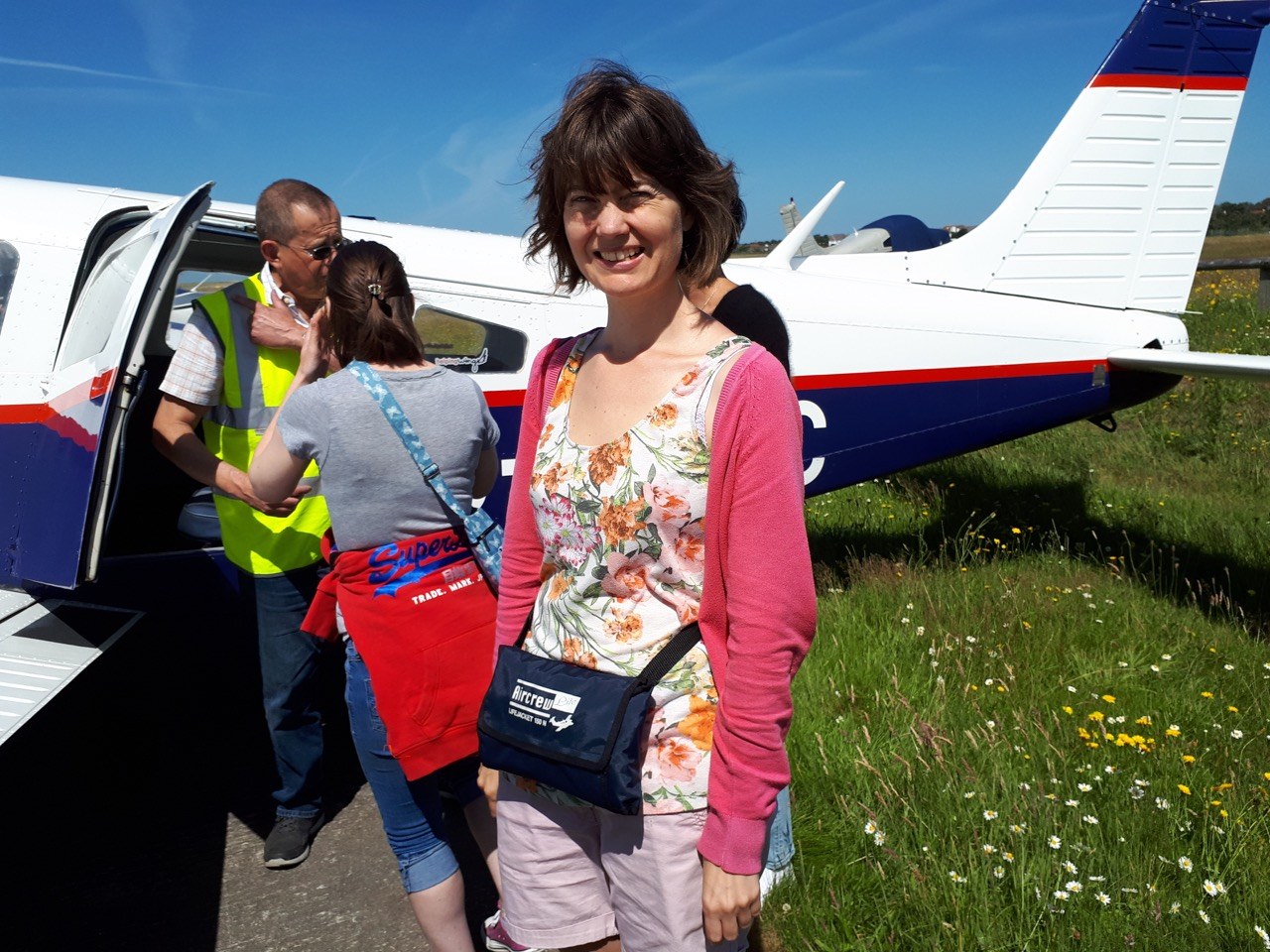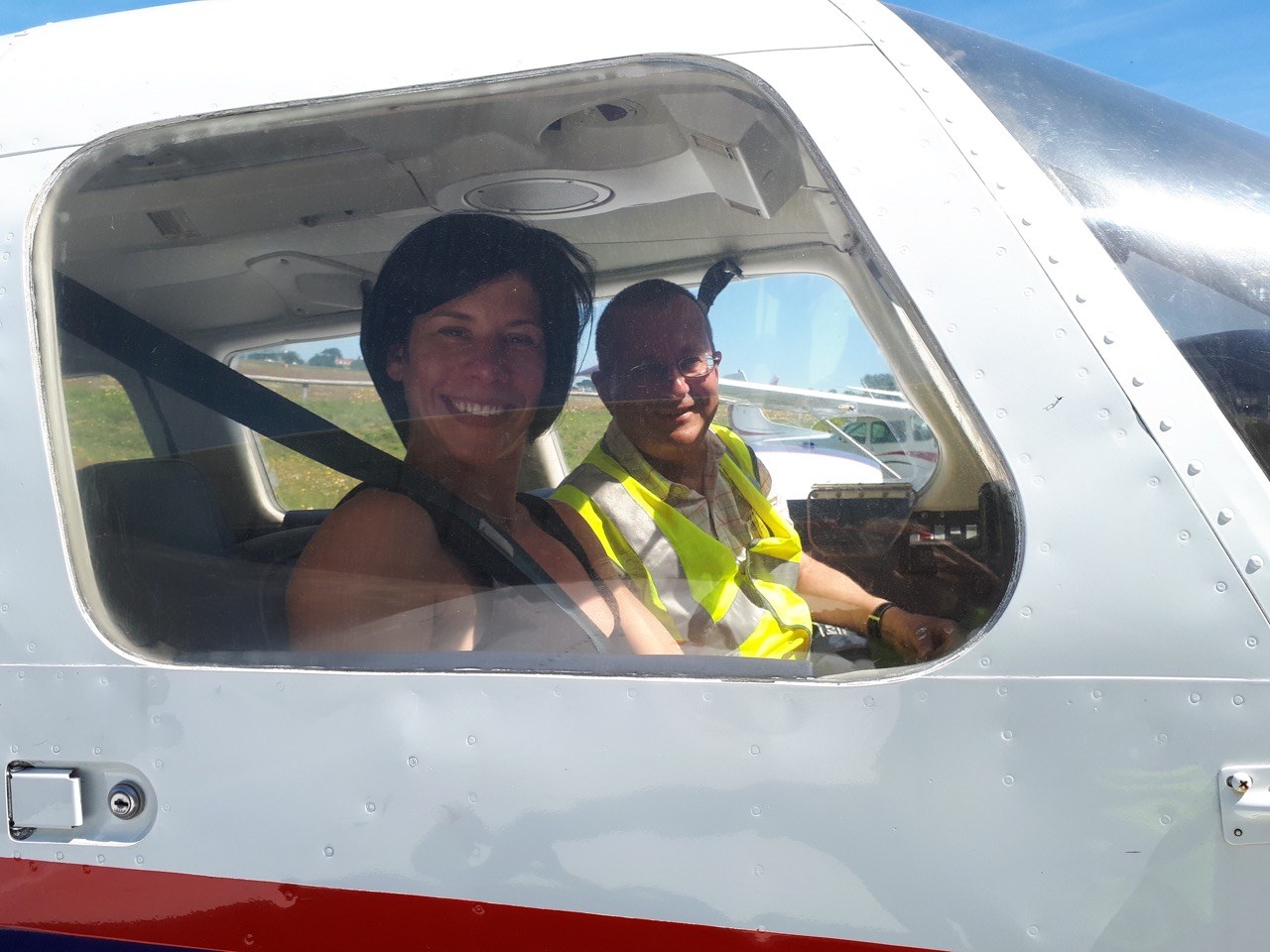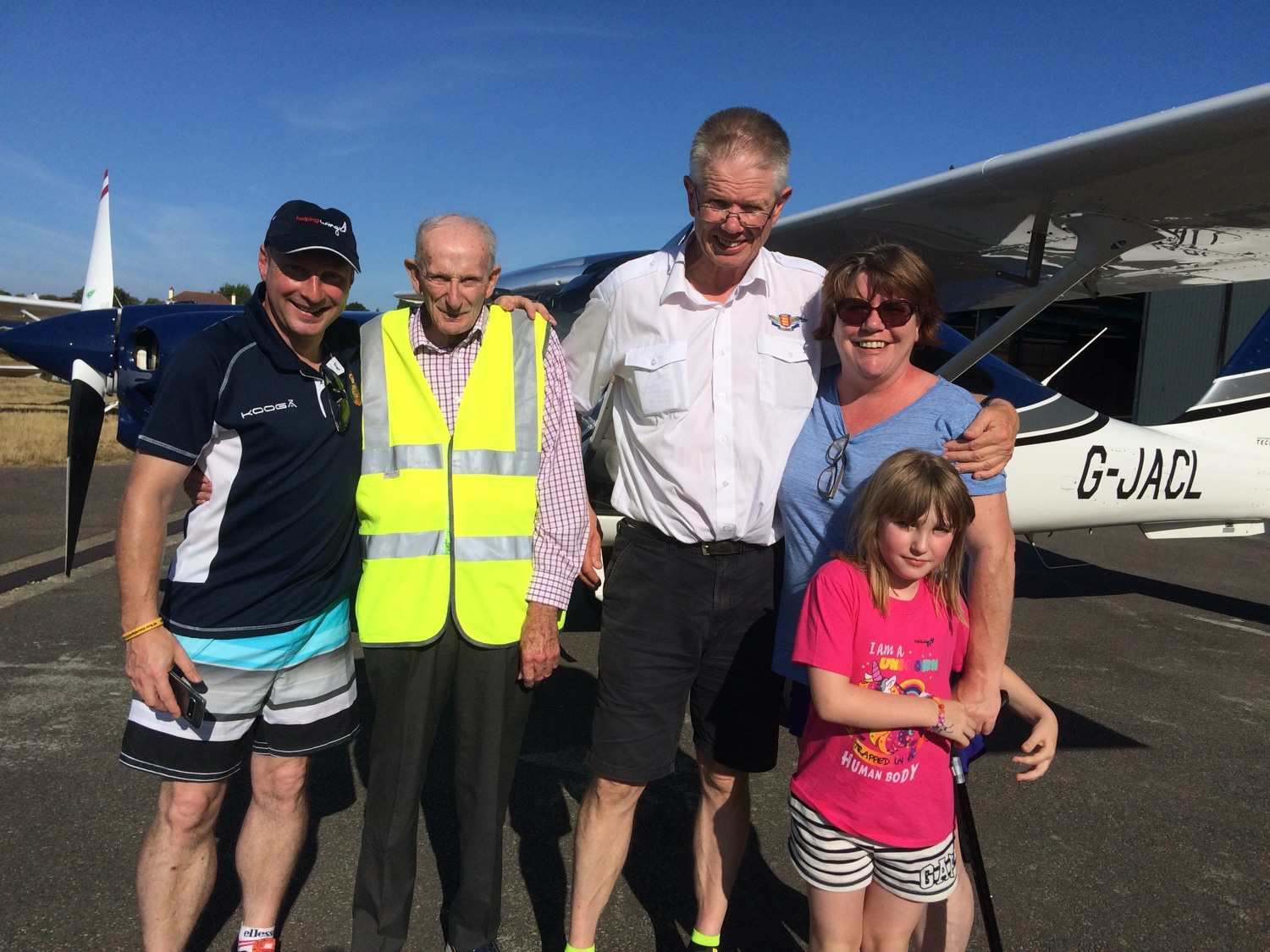 Back to news