Helping Wings Presentation, 4th of March, 2022
Helping Wings, Jerseys flying charity, presented bursaries for flying training at an event held at the Jersey Aero Club on Friday, 4th March.
The charity's chair, Eveline Hawkin, gave a brief introduction to the evening. The two awards were then presented by the charity's patron, Jersey's Lieutenant Governor, His Excellency Sir Stephen Dalton in front of an audience including many of the charity's volunteers and supporters.
Ports of Jersey sponsored one of the awards and were represented by Jersey Airport director Robin MacRae and CSR Development Manager, Leanne Bass. With a value of £2000, this award was presented to Nicole Camacho. Despite suffering from macular degeneration, Nicole who is a student at Granville School has the determination to make the most of her flying training.
The second award was sponsored by the Butlin Family CharityTrust and is worth £2500. This was awarded to Ant Lewis. Prior to suffering a stroke, Ant was assistant editor for the local newspaper, the Jersey Evening Post. Since then he has taken a leading role in the Jersey government's disability strategy. The trust was represented by Hugo Butlin and Karen Spence. Hugo's father, Billy Butlin Jnr, was a pilot Jersey European Airways and was a very active Vice Patron of the Royal International Air Tattoo-Flying School, founded in memory of Sir Douglas Bader, training disabled people to fulfil their ambition to fly.
Both Nicole and Ant will do their flying training in Jersey with Synergy Flight Training, based at the Jersey Aero Club. They will fly either a 4 seat Piper Archer aircraft or a 2 seat Cessna 152 under the guidance of their instructors. Both Nicole and Ant have already started their flying with instructor, Ian Dyke, who has been involved with Helping Wings for several years.
Helping Wings is extremely grateful to both Ports of Jersey and The Butlin Family Charity Trust for sponsoring the bursaries which, through Helping Wings, will give Nicole and Ant an opportunity which they otherwise would not have had. Helping Wings wishes Ant and Nicole many happy hours flying and achieving their dream.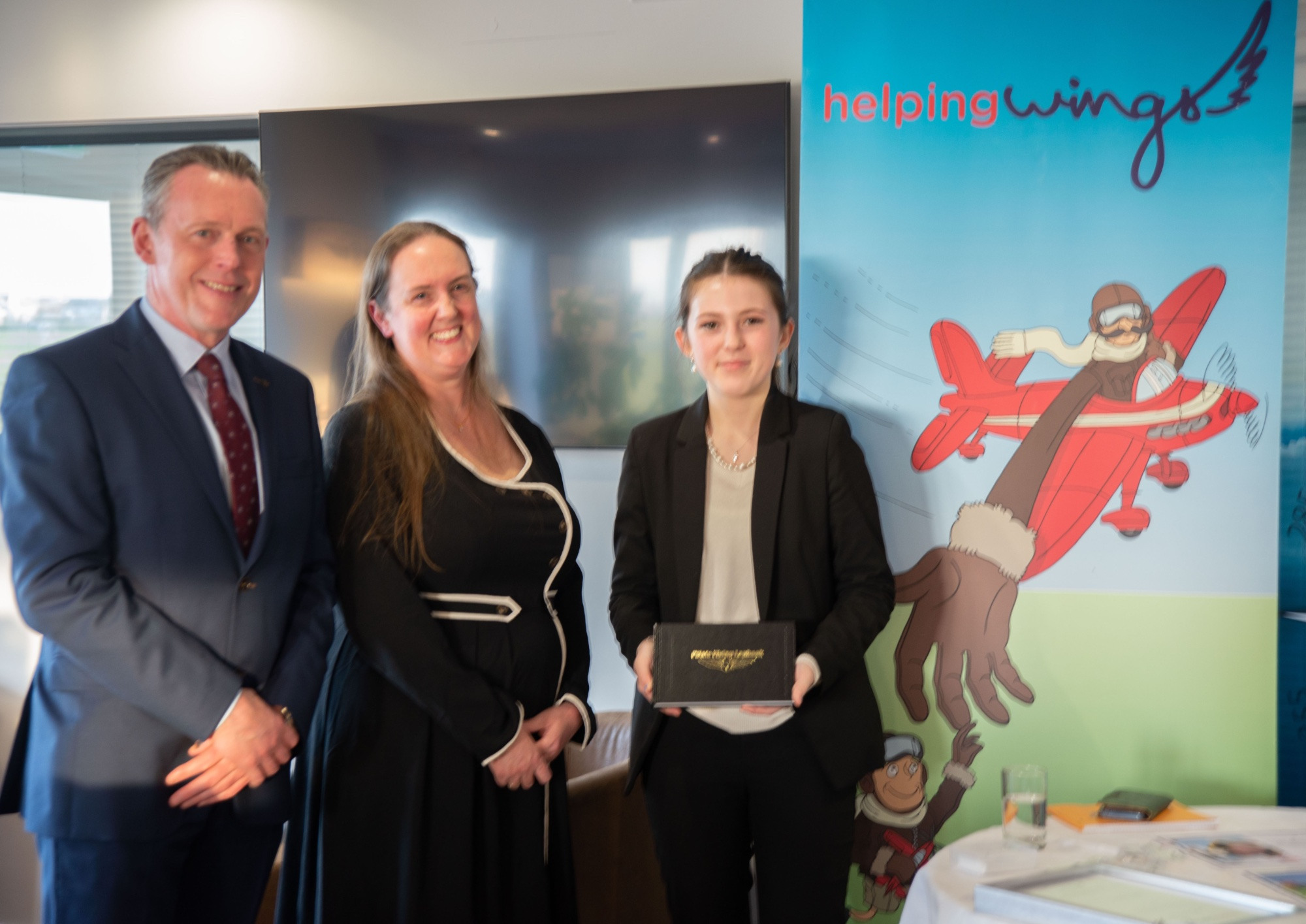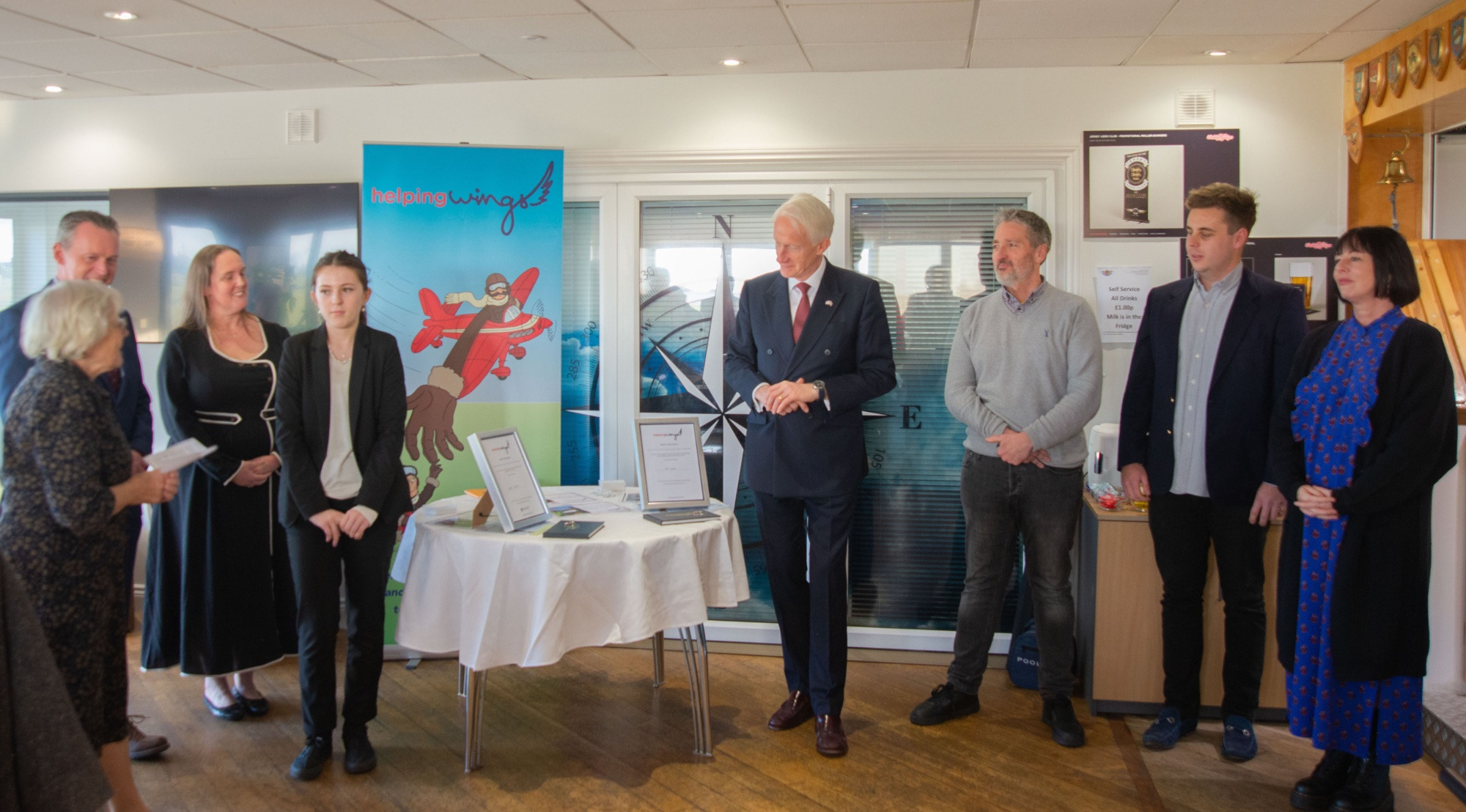 Back to news