The Not Forgotten
Having been contacted by our Patron, H.E. Sir Stephen Dalton about the possibility to fly for The Not Forgotten, we were able to organise a morning of flying on June 16th. Once again, we are so grateful to our volunteer pilots and our support team.
Although some of our guests were pushed beyond their comfort zone, they all thoroughly enjoyed the experience and have already said that they would love to fly again!
They were on a short visit to Jersey and flying was one of the activities offered to them. Surely, there is no better way to discover Jersey than from the air on a beautiful clear day. The photos, as usual, say it all!
They have already said that they would love to bring another group in the future and we look forward to welcoming them again.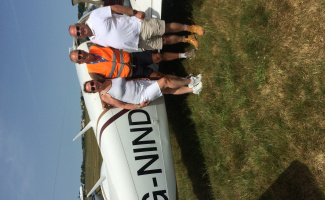 Back to news