Ports of Jersey Bursary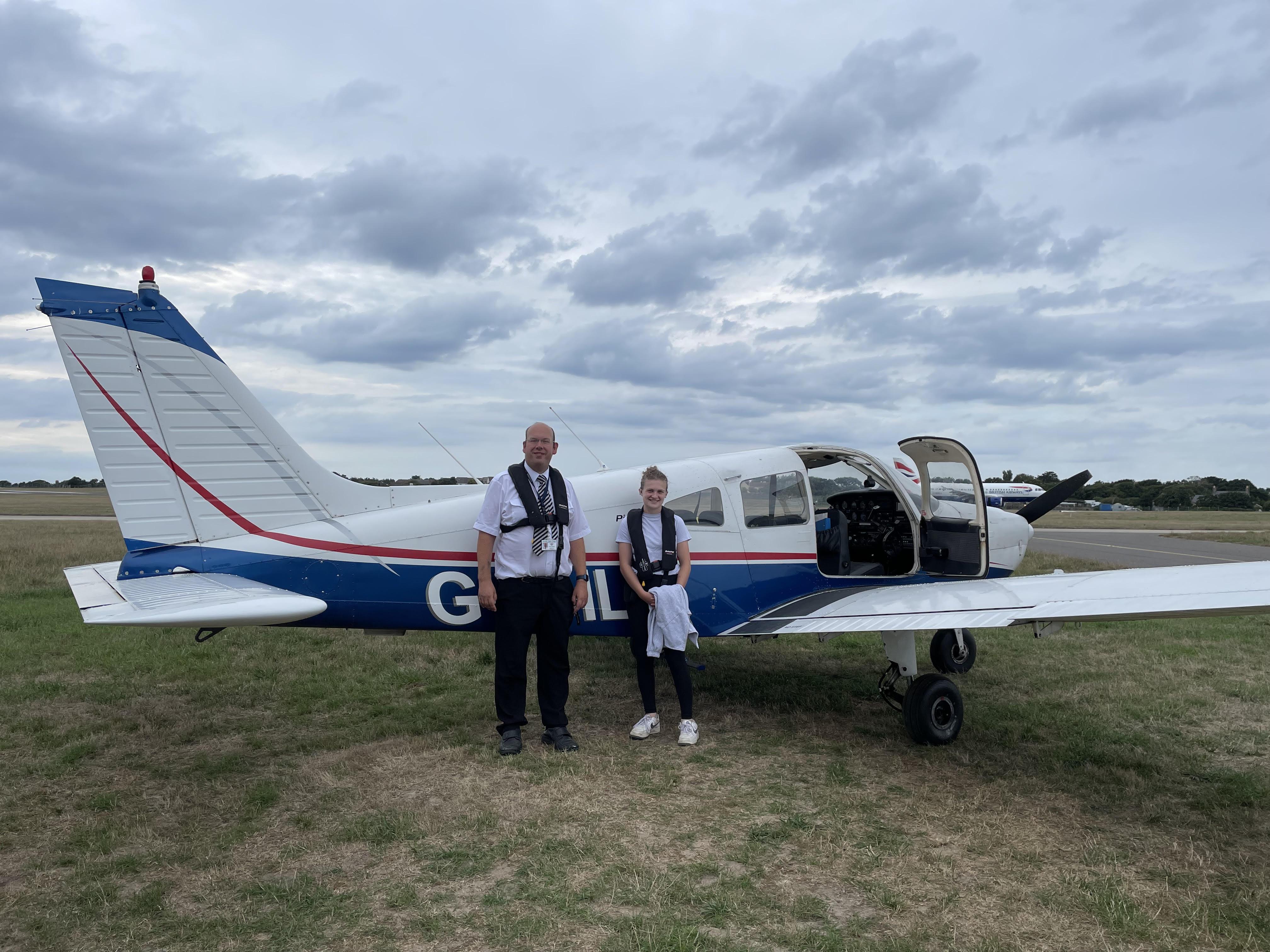 Helping Wings is delighted to award the 2022 flying bursary sponsored by Ports of Jersey to Heather Armstrong.
16 years old Heather who is profoundly deaf thoroughly enjoyed her first flight with Synergy instructor Martin (pictured).
Heather who is about to start 6th form at Jersey College for Girls loves horse riding and ballet. She will be adding flying to her list of achievements!
We wish her well with her flying and look forward to posting updates on our Facebook page.
We also wish to thank Ports of Jersey for their continued support.
Back to news